New Orleans Tourism: Happy Tuesday
To get more people visiting mid-week, we created a program that showed how NOLA on a Tuesday is unlike any other place in the world. #HappyTuesday contributed to another record-breaking year for New Orleans, with a dramatic increase in both visitation and visitor spending.

Social/Video:
The internet thinks Tuesdays are the worst day of the week. But New Orleans, home of Fat Tuesday, respectfully disagrees. We started by turning people's terrible #Tuesdays into happy ones, enlisting some of the city's most memorable characters for real-time video responses.
Digital:
Visitors can view #HappyTuesday content, explore mid-week deals and events, and book their next stay on HappyTuesday.com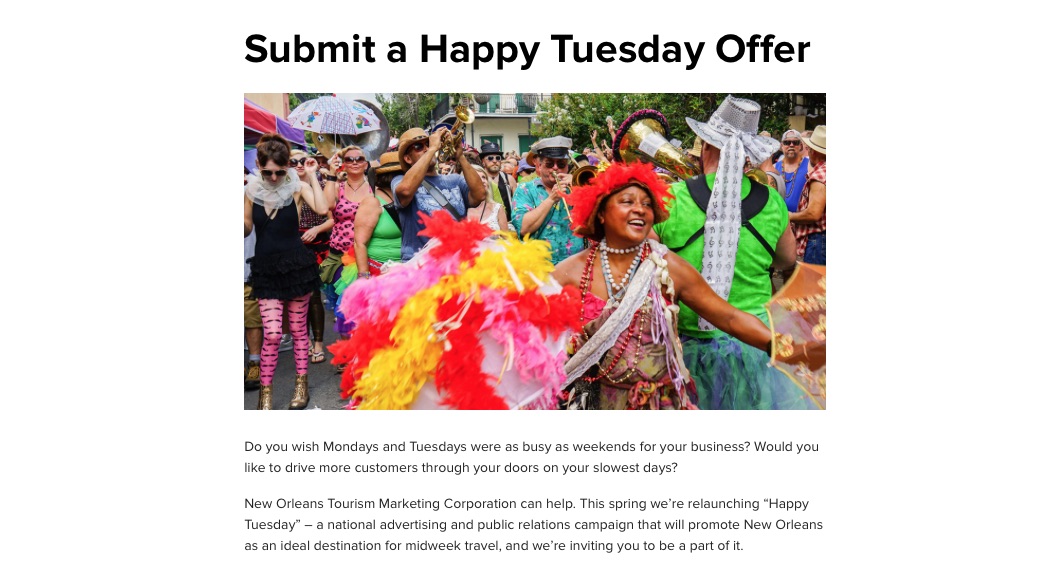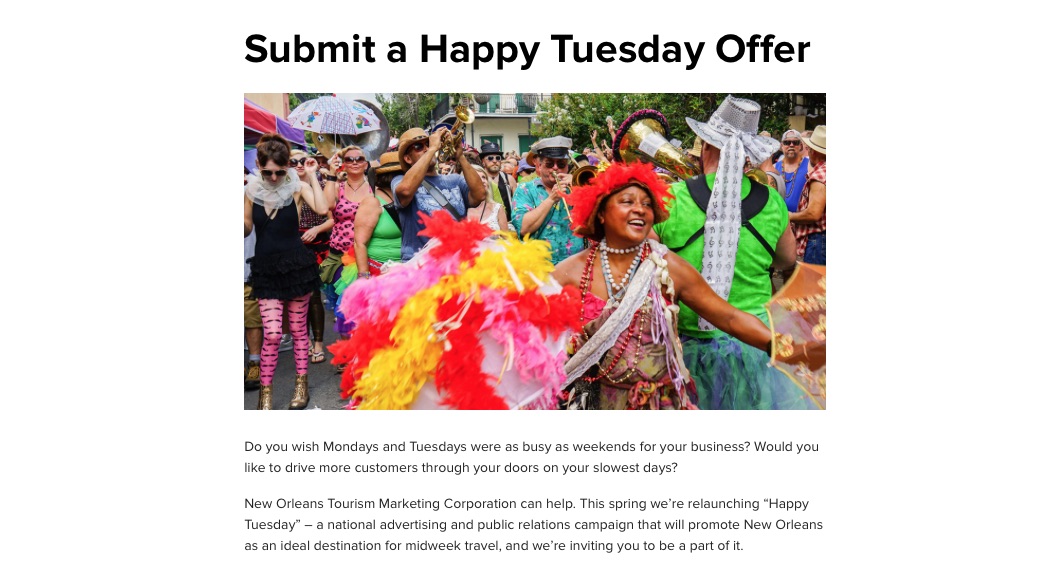 Collateral:
Hotels, restaurants, and other local businesses received #HappyTuesday materials to promote their mid-week offers.
Partner Content:
Even BuzzFeed, the original Tuesday hater, showed us how to have a #HappyTuesday. We sent them on a non-stop, 24-hour adventure to experience all that NOLA offers — changing Tuesday's ranking once and for all.